Teapot with "Teatime" filter 1000 ml
SKU:
L2482 2260
Brand:
Westmark
Unit:
tk
Delivery time:
1-3 tp
• for making especially aromatic tea • a heat-resistant borosilicate glass jug
• Easy-care stainless steel sieve and frame with fine mesh
• practical: when the tea is sufficiently soaked, simply pull up the sieve and lock it. The elegant tea maker is made of heat-resistant and strong borosilicate glass and has a high thermal resistance. Suitable for cooking and serving hot drinks up to 100 ° C - for freshly brewed tea with a full and intense aroma. The fine mesh screen and frame are made of easy-care stainless steel, and the handy, heat-insulated handle is made of high-quality plastic. Practical: Once the tea is sufficiently soaked, the sieve can be easily pulled up and attached.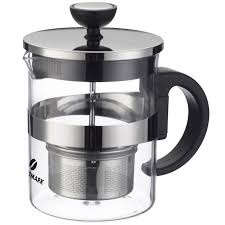 SKU:
L2480 2260 ,
Delivery time:
1-3 tp
31,50 €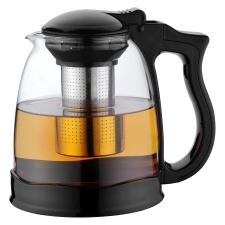 SKU:
6014 ,
Delivery time:
1-3 tp
9,99 €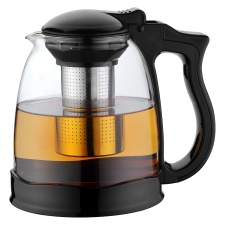 SKU:
6015 ,
Delivery time:
1-3 tp
11,99 €